Here is a Zine that I presented in CI class about crying objects, some of them where exhibited during WWS in the atelier where I've been working.
The Zine is in Spanish because it is my mother tongue. The first texts are an experience around crying that have marked the relationship I have with being 'sensitive' or crying 'a lot'. About how I was (still am) a crybaby and it is remembered by my parents many times.
In the zine I feature some 'crying objects' and scans of my safe space in weaker moments: my bedroom. These objects cry because I accumulate or produce them only when I cry. Among these objects there are nails and hair, wounds or flowers that I have not (forgot or didn't have the power to) take care of.
I have added a QR to the zine to kinda make it more interactive and make it able to rotate the scanner. I laso added one of the videos that I keep as 'intimate' of a conversation with a conversation form a night out in the beach with my friend who also contributed to the Zine with some woodcuts, text and conversations about crying.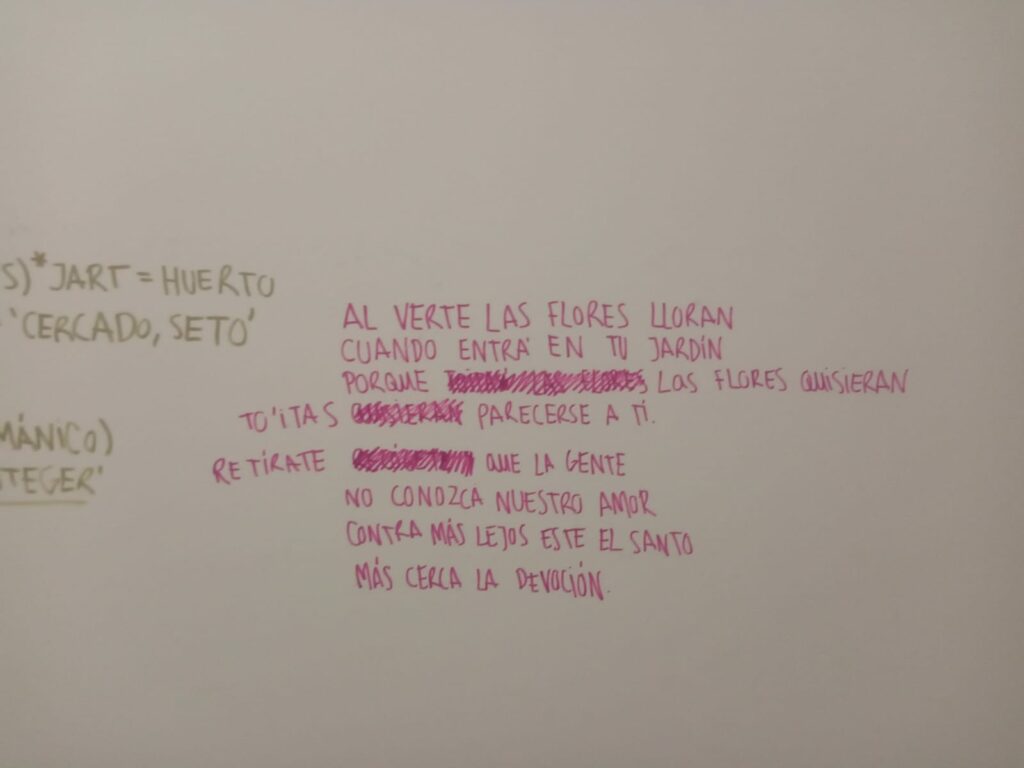 One of the pages of the zine, in relation to the room, there are some photos of one of the walls of my room where I have been writing down quotes that I liked, many of them are related to intimacy, love, friendship, pity etc. feelings in general, which is what you move along with the objects.
Some of the words that I wrote down are 'The Sadness, The Cry, The Pain, The Memory, The Crying, The Grief, The Tear, The Lament'.
I don't want to translate everything because one of the things I like about working in my mother tongue in a class/university where the language is another is that I can work from my experience and intimacy without feeling as exposed as I do in my home country, but I really want to show one of my favourites songs, 'AL VERTE LAS FLORES LLORAN' (1969) by Camarón de La Isla y Paco de Lucía.
"When flowers see you they cry
when you walks into your garden
because all the flowers would like
to look just like you.
Retire so that people
can't know about our love
The further away the saint is
the closer the devotion.
And the day".