Since I came to create images with Midjourney, I've been trying to test the limits of this AI. Let's leave all the controversies aside for a moment to use it as tool, to reflect on the inevitable bias of this platform.
Trying to escape from surreal intergalactic scenes and the fashion images I've been scrolling on my Instagram, I was looking for subjects that were not just hard to materialise but also hard to imagine – at least in my limited mind.
Back in Brazil, I always wanted to do a photoshoot of men crying but as I didn't want to use models – and we do have a very macho culture – I couldn't even imagine being successful with this project. This then felt like a good prompt: Man crying.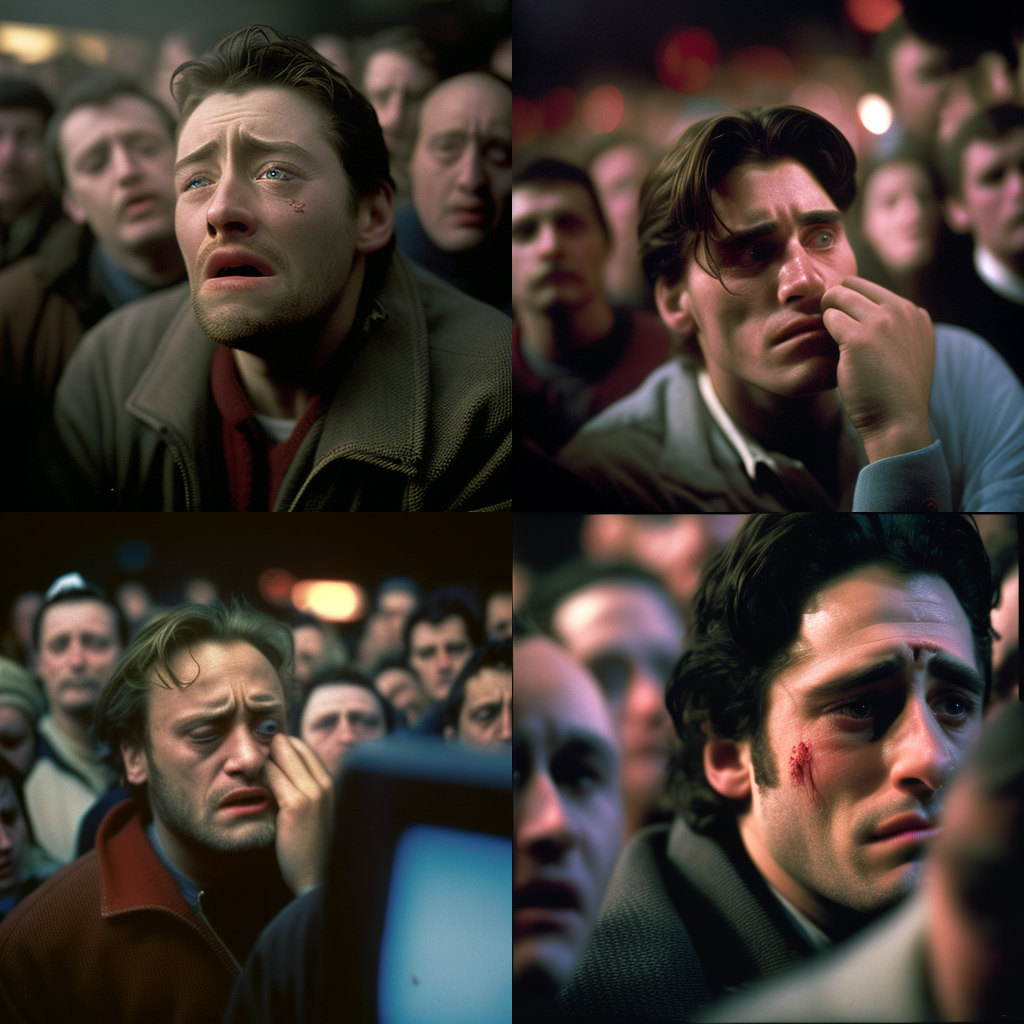 Let's start with the referential being. If you ever tried AI you might have noticed how unlikely it is to get a non-white subject if you don't explicitly describe a body that it not white. This annoyed me in every trial, always getting a white male if I'd just typed "man".
Now think about your own visual culture. Films, photographs, videoclips – how many times have you watched a black or latin man crying? What was the context? How was the facial expressions? Smooth? Desperate?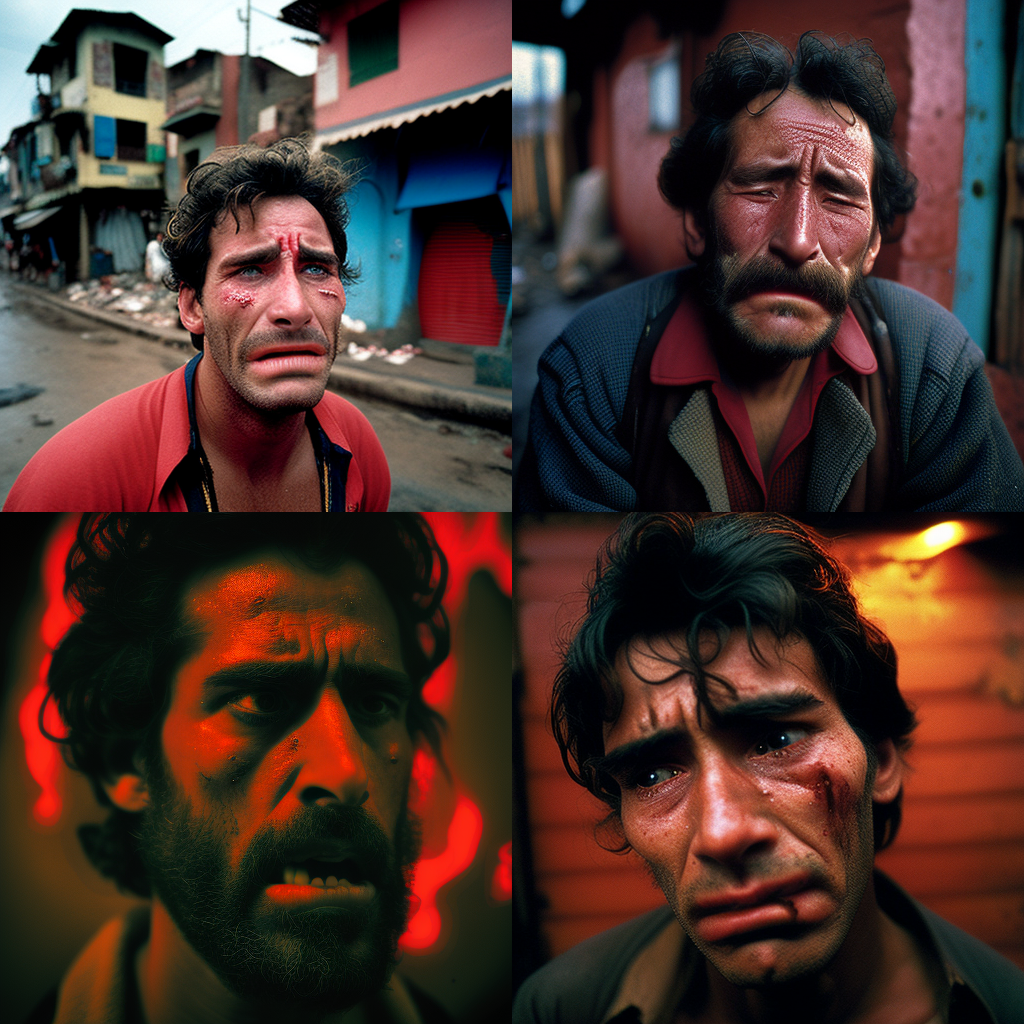 Then I wanted to check what a Colombian man looks like on Midjourney. The prompt "red eyes" was a trap, I know.
As a human being we know that red eyes could state that one has cried for a long time even if there's not apparent tears on their eyes anymore. But that's too subtle to prompt.
Instead of getting red iris, as I would assume I would get, the red came mostly as bruises and the smooth crying expressions I was looking for never came out. This reminded me that the few times I saw a man crying (not in person) were in catastrophic scenarios.
Reading "The Will To Change" by Bell Hooks I felt like getting deeper with understanding how do I deal with male feelings, therefore, male tears. Being daughter of a father who cries A LOT, my experience with male tears was pretty singular comparing to the general visual culture I had and I confess it didn't make me better dealing with them.
But I know that images can help us to empathise and, after this exercise, I may go back to the "crying men" project to at least help me to enlarge my own visual culture.